Office for Veteran Success Donates Holiday Care Bags to COM Student Veterans
Jan 28, 2021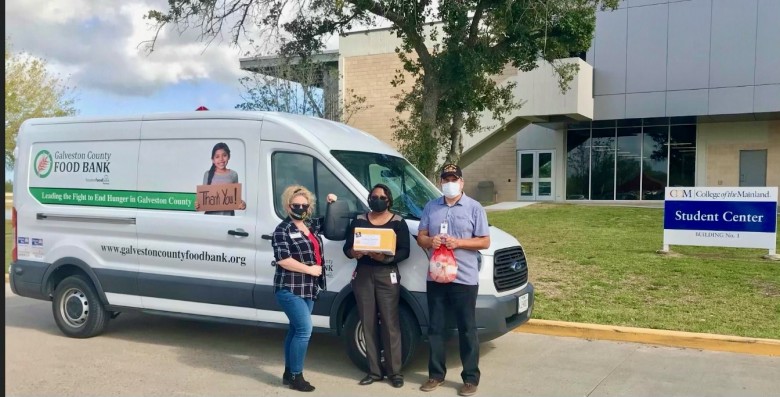 The 2020 holiday season shined a little brighter this year after the College of the Mainland (COM) Office for Veteran Success distributed holiday care bags to COM student veterans throughout the months of November and December. Donated by the Galveston County Food Bank and Randalls grocery store, a 14-pound turkey with all the trimmings. Additionally, veterans food care bags were distributed and included non-perishable food items such as soups, bean, rice, and tuna. The non-perishable food items were donated by local retailers H.E.B, Kroger, Sam's Club and Walmart.
"Each year, far too many of our local veterans are challenged to attain the adequate resources they need to truly make their holiday season better." said Veterans Officer Detra Levige. "Through this holiday care bag donation, we were happy to have the opportunity to show our appreciation along with our donors, to those who have served our country."
College of the Mainland's Office for Veterans Success assists veteran students and eligible dependents in securing Veterans Affairs educational benefits. In addition, the office provides information and advises veterans and their dependents regarding eligibility requirements, monitors academic progress and provides referrals to other agencies.
The group's food distribution efforts helped a total of 50 College of the Mainland student veterans and their families.
For more information about veteran resources offered at COM, visit www.com.edu/veterans.